Representing Clients Throughout The Bay Area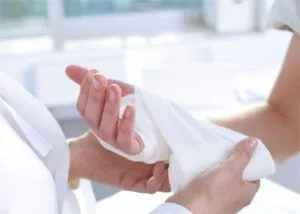 The attorney you select to represent you in a personal injury case can have a significant effect on your future. If you are seeking compensation for medical bills, property damage, lost wages or other costs, you may benefit from having a lawyer who is committed to your interests and knows how to build a strong case and negotiate with insurance companies.
At PAR Law Firm in Dublin, California, I offer experienced and client-centered legal counsel and representation in Alameda County and throughout Bay Area. Call 925-829-1117 today to talk to me about your case for free and learn how I can help.
At PAR Law Firm, I don't get paid unless you get paid. I will only charge you attorney's fees if I win or negotiate a recovery for you.
My Personal Injury Practice
I fight to make things right for clients who have been injured due to:
I also provide compassionate and diligent counsel regarding wrongful death claims, representing those who have lost loved ones in tragic accidents.
After you've been injured in an accident, an insurance company may ask you to leave a statement. Before providing any information, remember that the insurance companies are not on your side. Insurers aim only to limit your claim. I am a former insurance defense attorney, and I can help you avoid providing information that will be twisted and used against you later.
When you are injured and facing medical bills and potentially a long recovery, the last thing you should have to deal with is a complicated legal process. As your lawyer, I will handle the insurance communications and the legal issues so you can focus on getting better. Focus on your physical and emotional recovery — and I will handle the rest.
Complimentary Case Reviews
To talk to a personal injury lawyer about your case, please contact my firm and schedule a free, no-obligation consultation. Call 925-829-1117 or fill out this form today.
Russian, Hindi, Punjabi and Spanish language services are available.
While this website provides general information, it does not constitute legal advice. The best way to get guidance on your specific legal issue is to contact a lawyer. To schedule a meeting with an attorney, please call or complete PAR Law Firm's intake form.