I Help Property Owners Handle Evictions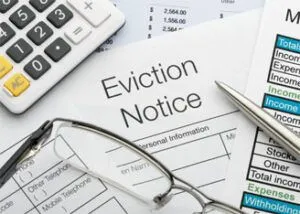 California law goes to great lengths to protect tenants. When a tenant has failed to pay rent or honor the term of a lease agreement, a landlord must be very careful in handling the eviction in order to avoid negative consequences.
At PAR Law Firm, I provide strategic and skillful legal counsel to property owners in Dublin, Pleasanton, Livermore, Oakland, Hayward, Fremont, Alameda County and the surrounding areas regarding eviction matters. Call 925-829-1117 to discuss your legal needs regarding a landlord-tenant dispute today.
A Reputable And Experienced Eviction Attorney For Bay-Area Landlords
When a tenant has stopped paying rent to you or your management company, you may want to act quickly to protect your investment. Local codes and state laws, however, require landlords to take numerous meticulous steps in order to complete an eviction lawfully. If you attempt the eviction alone, you may risk facing civil claims for violating tenants' rights.
Even if your tenant has failed to pay rent for months on end or is breaking the law by keeping illegal drugs on the property, you could face serious consequences for making seemingly minor mistakes during the eviction process.

I will assist you throughout the process to help ensure that the eviction will be as efficient as possible and you will not face penalties or litigation.
I have significant experience in matters of landlord-tenant law. I will help you during whichever stage of the process you need assistance — whether this is serving your tenants, completing the administrative process and/or going to court.
If you are experiencing nonpayment of rent, contact an attorney as soon as possible. In California, you can only collect one year's worth of unpaid rent.

Complimentary Legal Consultations For Landlords
As an independent business owner myself, I respect that property investors are concerned with the bottom line. I offer complimentary initial consultations for landlords regarding eviction issues, and I charge flat fees for my legal eviction services.
Call 925-829-1117 or fill out this form to schedule a free consultation today. There is no obligation to hire me during or after the consultation.
Russian, Hindi, Punjabi and Spanish language services are available.
While this website provides general information, it does not constitute legal advice. The best way to get guidance on your specific legal issue is to contact a lawyer. To schedule a meeting with an attorney, please call or complete PAR Law Firm's intake form.