Skilled Legal Counsel When You Need It Most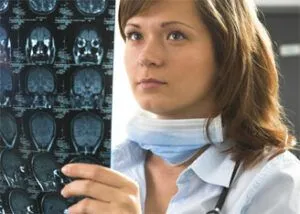 Brain and spinal cord injuries are among the most serious injuries a person can suffer. Depending on the extent of an injury, extensive medical care, rehabilitation and nursing home care may be required.
If you or your loved one suffered a brain or spinal cord injury due to someone else's negligence — whether in a car accident, pedestrian accident, fall or another incident — I can help.
At PAR Law Firm, I help victims of serious injuries get the support and compensation they need. I represent clients in Alameda County and throughout the Bay Area.
If you don't win, I don't win. I only charge attorney's fees if I win a financial recovery for you. Call 925-829-1117 today to talk to a lawyer for free.
Personal And Dedicated Legal Representation
After someone has suffered a serious, debilitating injury due to someone else's negligence, a successful legal claim can have a significant effect on his or her quality of life. The long-term care following a brain or spinal cord injury is incredibly expensive, and it is important that you get the compensation you need to pay for this as well as the other related financial burdens.
At PAR Law Firm, I practice personal injury law because I truly care about making a difference in the lives of the injured. I am experienced and accomplished and know how to achieve optimal results for my clients.
It is very risky to talk to an insurance company about a brain or spinal cord injury case without the guidance of an attorney. It is in the insurance company's interest to limit your claim as much as possible. Consult with a reputable lawyer about your options for free before negotiating with insurers on your own.
As your lawyer, I will keep you up-to-date on the status of your case every step of the way, and you will have my cellphone number so you can get in touch with me directly when you have concerns. My goal is to seek full and fair compensation for victims of serious injuries so they will have the means necessary to enjoy the best quality of life possible.
Complimentary Case Reviews
To discuss your accident claim with me and learn how I can help, please schedule a free consultation online or call 925-829-1117. There is no obligation to hire my firm during or following your consultation.
Russian, Hindi, Punjabi and Spanish language services are available.
While this website provides general information, it does not constitute legal advice. The best way to get guidance on your specific legal issue is to contact a lawyer. To schedule a meeting with an attorney, please call or complete PAR Law Firm's intake form.