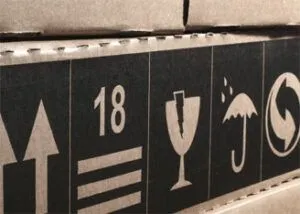 Legal Help For Those Injured By Dangerous Or Defective Products
Manufacturers, distributors and retailers are responsible for ensuring the products they put on the market are safe for use. When a product is dangerous or defective, companies can be sued for resulting injuries.
If you or your child has been injured due to a product defect, call me for a free consultation about your options. At PAR Law Firm in Dublin, I help people file product liability claims in Alameda County and throughout the Bay Area, in order to hold negligent companies accountable and seek compensation for their injuries.
Do You Have A Product Liability Case?
Product liability is a very complicated area of law in California. Not all injuries linked to a product result in liability. However, in some cases, a company can be liable for injuries even when the product was not used as intended. For example, in recent years, the makers of tiny magnets — designed for use by adults — came under fire because the product was a swallowing risk for children. Nonetheless, if you were using a product for its unintended purpose and you were injured by it, this does not necessarily mean the manufacturer is responsible.
Products can be deemed dangerous or defective because of:
Poor product design
Lack of warnings or information on the label
Defective materials or workmanship
Manufacturing mistakes
Children's products — from cribs to trampolines to toys — are often recalled once reports of injuries are made public. This is, in part, because children are very vulnerable to injuries as they are unlikely to use products carefully, or as intended. In most cases, children cannot be expected to do so and companies can be held liable if a likely use of the product is dangerous — not only the intended use.
Complimentary Claim Reviews
To learn whether you might be able to receive compensation for medical expenses, lost earnings, pain and suffering and more, schedule a free claim review with a lawyer at PAR Law Firm.
Call 925-829-1117 to talk to a product liability attorney at my firm today during a no-obligation consultation. If you retain my firm, there are no upfront, out-of-pocket costs for lawyer's fees. I do not get paid until you get paid. I only charge lawyer's fees if I obtain a financial recovery for you.
Russian, Hindi, Punjabi and Spanish language services are available.
While this website provides general information, it does not constitute legal advice. The best way to get guidance on your specific legal issue is to contact a lawyer. To schedule a meeting with an attorney, please call or complete PAR Law Firm's intake form.