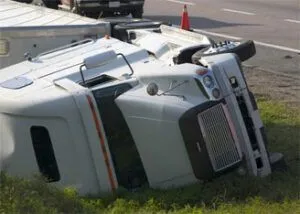 After being involved in a commercial truck accident, it is important to talk to an experienced lawyer as soon as possible about your rights and legal options. Truck companies have commercial insurance policies and teams of lawyers, and they are likely to send out their own investigators after a collision. Uncovering the true cause of a truck accident is necessary in order for a victim to recover full and fair compensation, and these investigators are not your advocates.
At PAR Law Firm in Dublin, California, I represent victims of truck accidents in Alameda County andthroughout the Bay Area who want answers and deserve financial compensation. When I represent you, I will work relentlessly to protect your rights.
The Dedicated Legal Counsel You Need And Deserve
If the truck company or trucker's actions caused the accident, I will seek full compensation for your medical expenses, rehabilitative care, lost wages, property damages and more.
I only get paid if you get paid. I will not charge you any attorney's fees until I make a financial recovery for you.
Your accident might have been caused by an aggressive, distracted or fatigued truck driver. Unsecured or overloaded cargo, poorly maintained vehicles and other violations of trucking regulations may also be to blame.
As your personal injury lawyer, I will work tirelessly to get to the bottom of your case, and I will fight to prove your case and achieve a full and fair recovery. I have a background as an insurance defense attorney, and I know both how to negotiate with and fight against commercial insurance companies.
Start Protecting Your Rights Today
After a truck accident, someone from the truck company or an insurance agent may ask you to leave a statement. These people are not concerned about you or your recovery, and it is extremely risky to talk to them before seeking legal advice.
Schedule a complimentary consultation with me to ensure you understand your rights before talking to the truck company.
Call 925-829-1117 to talk to a lawyer at PAR Law Firm for free today. There is no obligation to hire my firm after the consultation.
Russian, Hindi, Punjabi and Spanish language services are available.
While this website provides general information, it does not constitute legal advice. The best way to get guidance on your specific legal issue is to contact a lawyer. To schedule a meeting with an attorney, please call or complete PAR Law Firm's intake form.